Are you concerned that your business may be suffering from… INFLAMED PRESS DISORDER?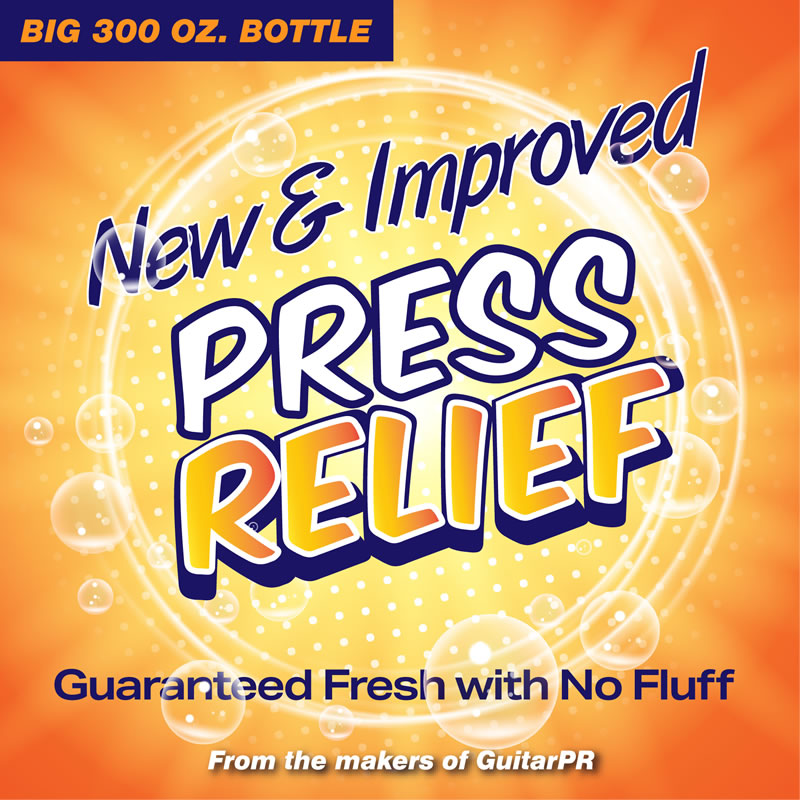 Introducing new PressRelief from GuitarPR. Finally a simple, inexpensive and natural solution for a problem that's been hidden in the shadows for too long. And best of all, PressRelief is already included in GuitarPR's famous Structured Press Release packages that are available right now!
Get New PressRelief and SAVE $99
INSTRUCTIONS
 Select any Structured Press Release
package of 2 or more.
At checkout, simply apply coupon code: PRESSRELIEF
That's it. Oh, and did we mention that we do all the heavy lifting? It's our strong suit. But you might want to hurry it up a bit. This offer goes away soon.
GET YOUR $99 SAVINGS